I'm certainly no expert, but being a mom for 10+ months now I feel like I can confidently recommend the products I used and loved to all the new mamas out there. I remember registering being such an overwhelming experience, what do I need, what will I use, etc, etc. There is SO.MUCH.STUFF out there that narrowing down what you want is difficult to say the least.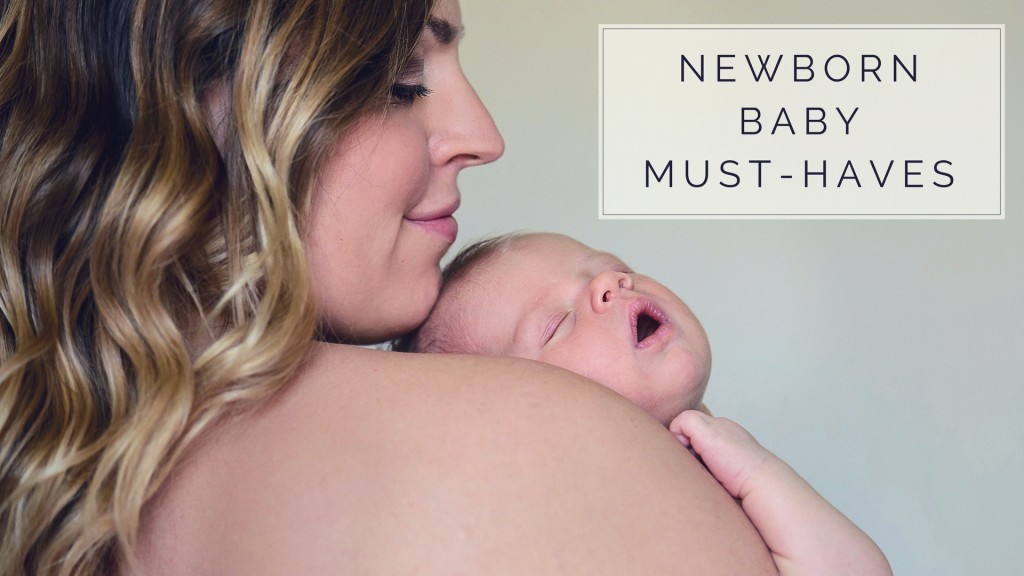 I personally relied on friends and family for recommendations, mixed in with my own preferences and of course a bit of online research to balance it out. But really, the best way to know what you need is to yep you guessed it, actually USE it with your baby. That fancy rocker every baby on the internet seems to love? Well guess what your kid straight up hates it and prefers their 40 dollar used Craigslist swing. True story, this is exactly what happened to me.
But there are some tried and true products that stood the great baby test that I'd highly recommend buying or at least looking into when preparing for your first baby. Here's my list: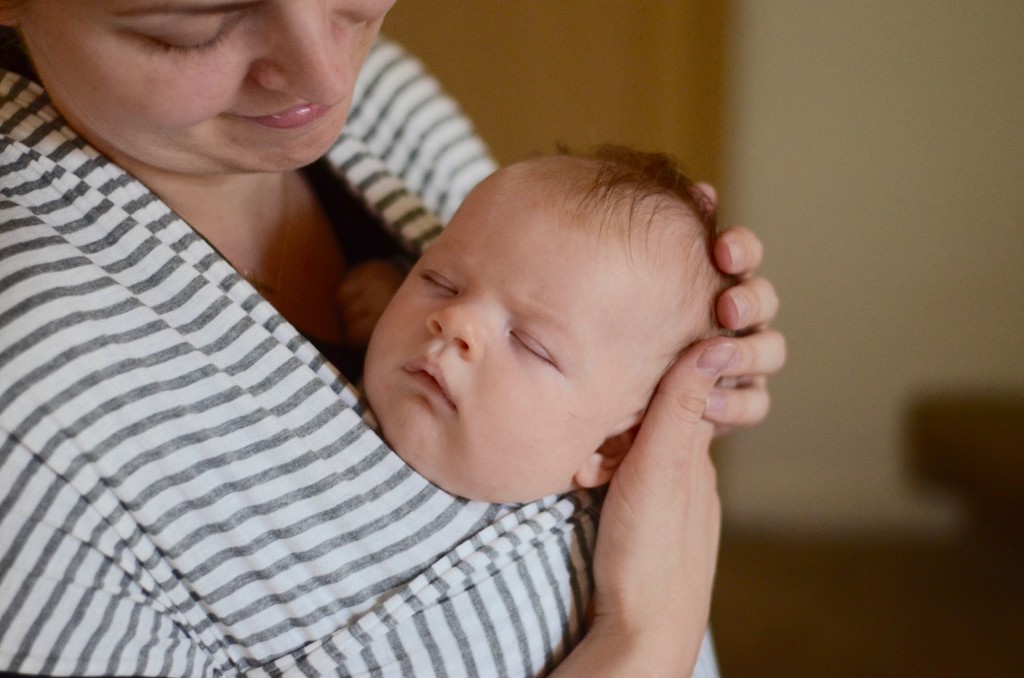 This was an item that I used practically constantly in the first 6 months of my daughter's life. She was very particular when it came to her sleep aka I had to hold/bounce her in order for her to snooze during the day. Needless to say this was a lifesaver. It does have a bit of a learning curve when it comes to learning how to put it on properly but once you do, oh man is it awesome. Especially if you have a new baby during the warmer months, this thing is awesome. Made of soft, light material it cocoons your baby and mimics that nestled feeling they have in the womb. Highly, highly recommend!!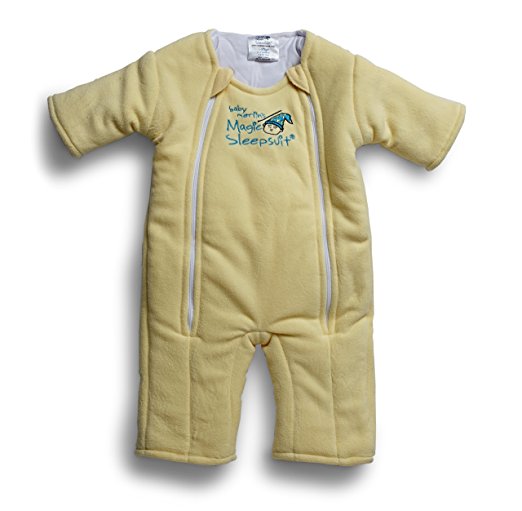 This contraption looks a little bit crazy (see above photo) but we swore by the Merlin Sleepsuit for a few months! I actually registered for this item after seeing all the amazing reviews and I have to say for us it's definitely proven true. Basically, if your baby isn't a huge fan of the swaddle or has grown out of it this may be your answer. We swaddled for about 2 months though my daughter definitely wasn't a fan, she started wiggling so much trying to break out of the swaddle that she'd wake herself up. One night, we tried this and the rest was history. The sleepsuit is basically like a padded onesie, adding cushion around your baby so even though their arms and legs are technically more free than in a swaddle, the padding will prevent them from hitting themselves with their hands for example and waking themselves up. This little lady would sleep 9-10 hours a night in this bad boy, so worth it!
This is another item that I absolutely love! Traditional changing pads need covers that need washing. And this mama doesn't want to do any more washing then she needs to. The Keekaroo Changing Pad wipes down for quick, easy clean up! I also recommended this to my friend who has a boy and since those diaper changes might result in more accidents if you know what I mean, this is a great product. I also personally think it looks more aesthetically pleasing than the traditional changing table. Something about the unique shape I guess, but either way, the lack of extra laundry makes this a big must have in my book!

A white noise machine is one of the things you read about when planning for a baby that is a must. I know there are some folks out there who will argue this isn't a necessity, I personally beg to differ. Especially if you live in tight quarters. We share a room with our daughter and this machine helps drown out any extra noise so as not to wake her. It's super small, super portable and one charge will last you about forever. We've grown to love the soothing sound ourselves! There are two sound settings so you can select which one you prefer. The biggest difference between this product and other white noise machines we tried is the level of sound, this one can go significantly louder. All in all, this was 30 bucks very well spent!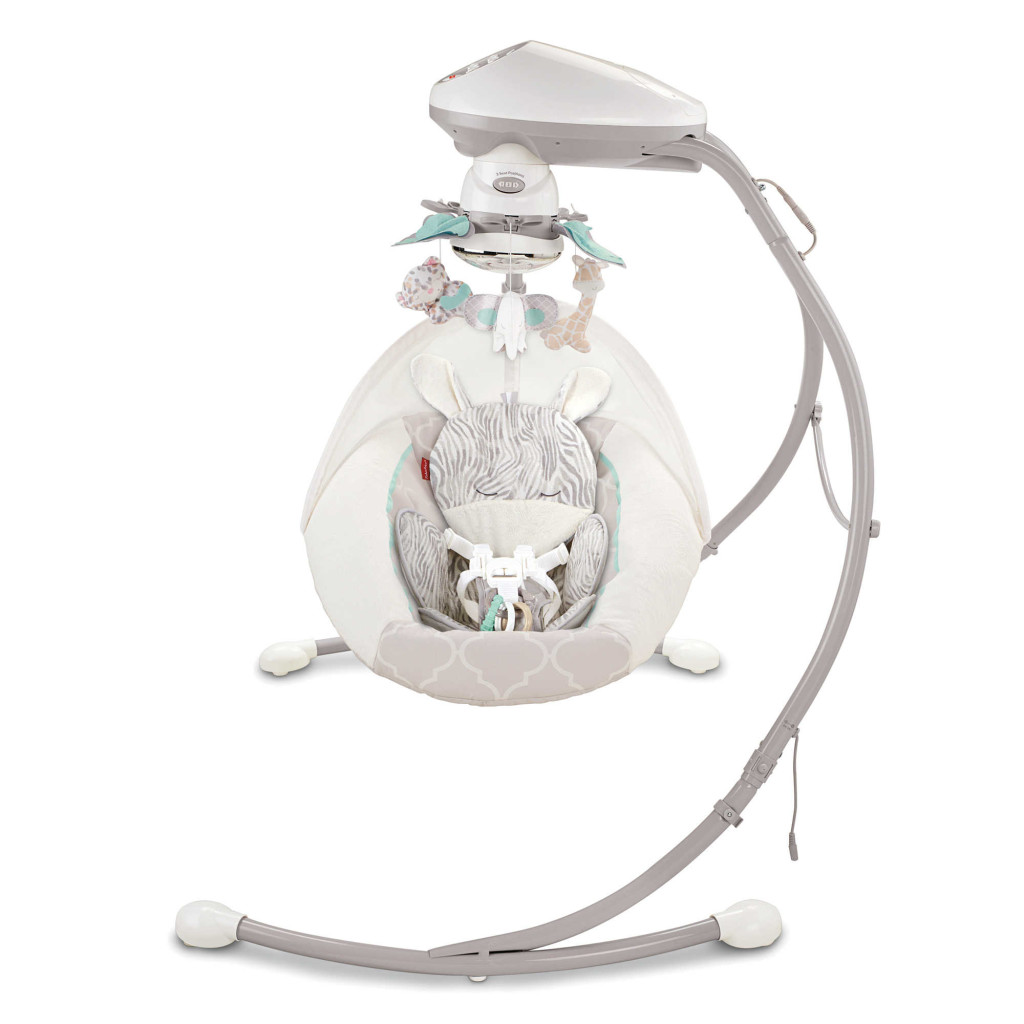 Ah the good ol' swing or bouncy chair conundrum. Here's the thing, most babies love some sort of motion. It reminds them of their time in the womb when they were constantly in motion thanks to Mom. So investing in some sort of device to recreate that feeling can help give mom a bit of a break but still keep baby happy and occupied. I personally purchased the 4Moms bouncer that bounces and sways, all while taking up much less space than your traditional swing. The space factor is what appealed to me most but unfortunately, our daughter hated this thing. The bouncing, swaying motion just doesn't come close to a traditional swing motion in my opinion and that is what my daughter preferred. I'd recommend borrowing this one from a friend before purchasing because if your baby doesn't end up liking it, it's a big chunk of money to spend. We ended up purchasing a traditional swing from Craigslist for 40 bucks and baby girl loved it! Yes it doesn't look that pretty and takes up a ton of space, but you know what it was totally worth it!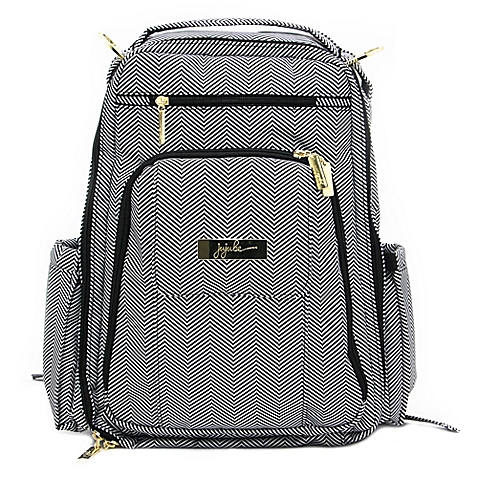 So diaper bags is an area I struggled with a bit. I tried a few different brands and styles and can now safely say that the backpack style is definitely my favorite. I'm currently rocking this one, form Target, but I love the look and features of this Ju-Ju-Be one above. (I own the largest version from this brand, the Be Prepared and though it definitely holds a lot I wish it had backpack style straps to make it more versatile!) Backpack styles leave you hands free and especially as your baby grows and becomes more mobile, hands free is a must! Skip all the other styles and save some money, from a mom who has been there trust me, go straight to the backpack style and don't look back!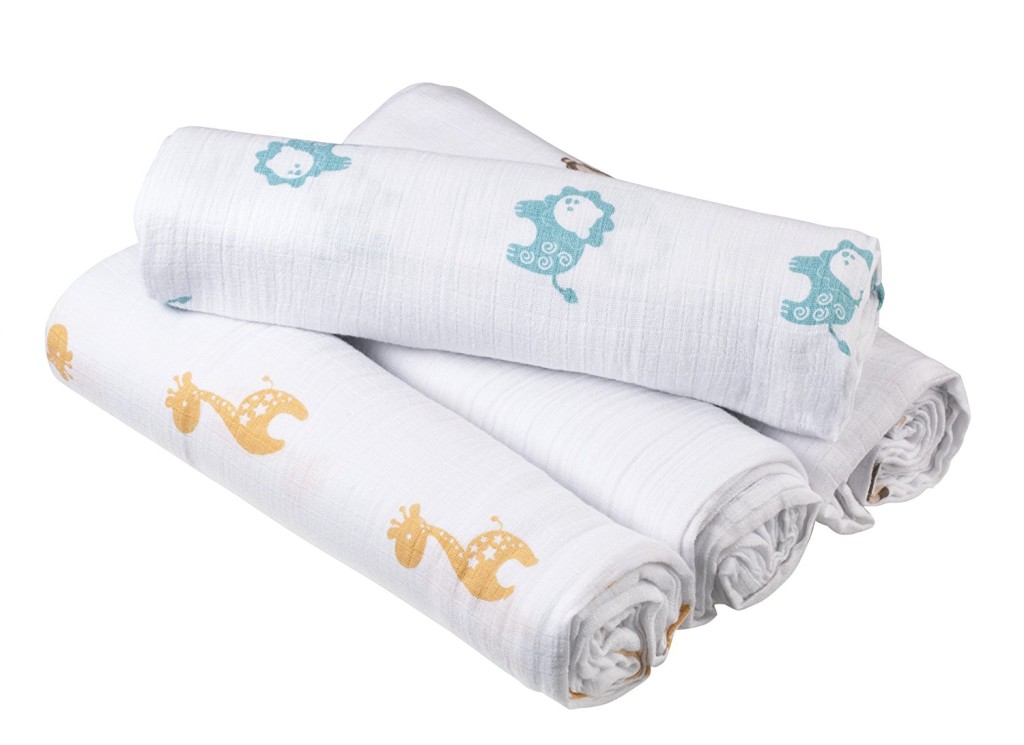 Yes, yes I know this isn't revolutionary. But seriously, the uses for them are endless. In the early days, they really are great to swaddle with, wipe up drool, cover during breastfeeding, etc, etc, the list goes on. But this is one item that can also grow with baby. I always have one handy for my daughter since she uses them as a sort of lovey. I bought the smaller sized ones as well and she absolutely adores them and uses them during naptime and sleeping in the night as well. All in all, these blankets are true workhorses and have multiple uses for the newborn days and beyond making it a fantastic addition to your baby must have list.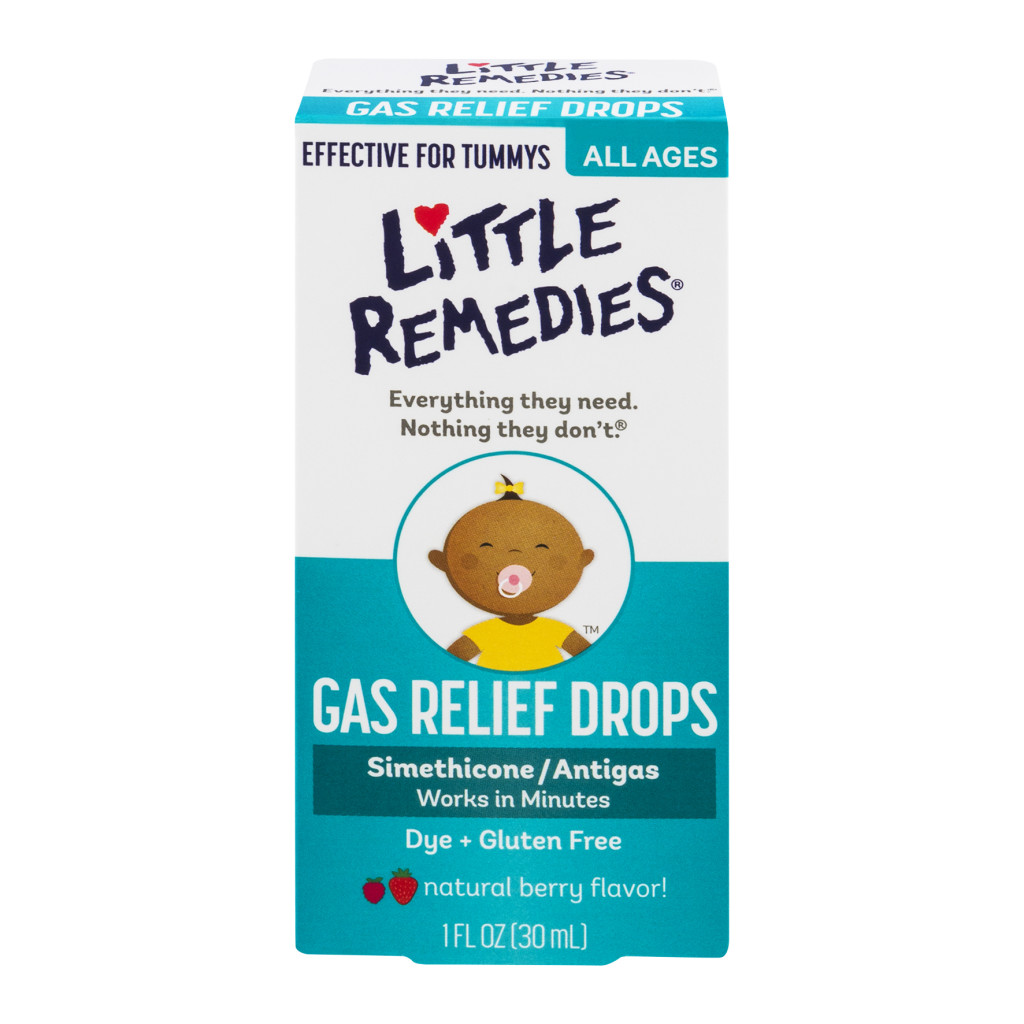 You prepare for a lot of things when having a baby, but I for one was not prepared for how extremely gassy newborns are. This can happen for a variety of reasons but is usually mainly simply due to a baby's immature digestive system. As babies grow, they learn to more easily manage gas but in the meantime offering them some relief can help. Of course, discuss any gas troubles with your doctor first to more accurately pinpoint the problem. But for me personally, I found gas drops to be at least slightly helpful in managing my daughter's gas. I also gave her gripe water, which helped as well.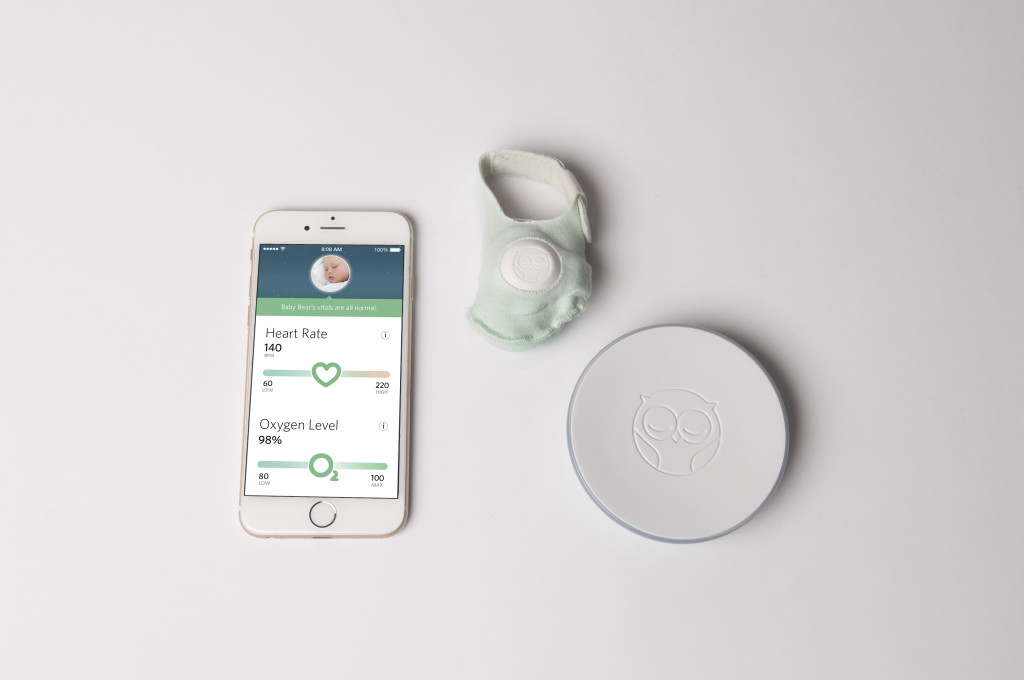 OK so maybe this isn't a must-have for everyone due to its steep price tag, but for me the price was absolutely worth saving the worry I'd feel without it. Maybe it's due to the fact that I lost two pregnancies before my daughter, but I was a nervous wreck (as most new parents are!) and this gave me so much peace of mind. And that ladies and gentlemen is truly priceless. So what is this exactly? Well it's called the Owlet Smart Sock, and it tracks your baby's heart rate and oxygen levels while they sleep. The realtime stats can be seen on your smartphone thanks to the accompanying app.
The technology used for this product is traditional pulse oximetry measures (the little red light that that they put on your finger when at the hospital that measures heart rate and oxygen levels.) How does pulse ox work? Click here for the full explanation. The sock fits easily on your baby's foot and the 3 sizes provided with the Owlet grow with your baby.
Like I mentioned, for me this product was a game changer. As a new mom I was terrified of anything happen to my sweet new babe and if you've ever read any articles about SIDS you know how devastating it can be. Though my daughter was born without any health issues, this product gave me peace of mind that she was being monitored even while I slept.
---
So there you have it, my list of newborn baby must-haves that will make getting through those early months that much easier! I know every baby/family situation are different, so make the call about what is right for your family. Getting through the first few months with a newborn as a first time mom is truly all about survival. These products are designed to do just that, help you survive and thrive as you get used to parenting. I can confidently vouch for every item on this list and I hope it helps your family as much as it did mine